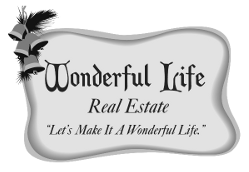 Due to my father's advice I began a career of real estate in the late 90's. My father was a great tenor as well as an exceptional mason. My mother was Miss Monterey back in the day and eventually the two of them met at the Opera Workshop there. Soon I was born and what super fun parents they were. They gave me everything. Could not imagine a better childhood.
On weekends I often worked with my dad and that work is of course not easy. Hence, I have a natural appreciation for people that engage in building houses - not just in selling them. Both lines of work are not easy but with continual effort yield many gains besides the more visible financial ones.
In the late 90's I became a top producer in the first year at Century 21. Shortly after I moved to Remax and in short order was inducted into the hall of fame. After a ten year run at Remax the company office changed to Altera. After several years of this I finally decided to open up my own company: Wonderful Life Real Estate. The idea with Wonderful Life Real Estate is to remain awake to the fact that we do have the power within us to make our lives full of wonder the way we want them to be. Despite unpredictable bends and twists in any road, we can make it a wonderful life. Yes, we are lucky to be here—and hard though it may and will be at times—we can do something special in our lives to leave the world a much better place for the kids coming in next. It is always, all about the kids. That all kids have great lives full of wonder is the goal now of humanity awakened.